I am currently fully focused on some incredibly interesting academic projects in which I use econometric techniques, qualitative case studies, and experiments to tell powerful stories about generativity, digital platforms, open collaboration, data commodities, and gaming people analytics.
I am available to give talks and to write about my research for broader audiences as much as being a father of a six-year-old boy allows.
My teaching draws from my experience in working for private and nonprofit sectors, and being an entrepreneur; I have also seen the less glorious side of things when projects don't fly and trusted people fail you.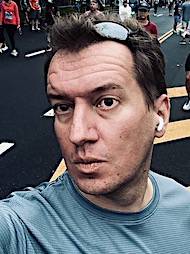 Aleksi Aaltonen is an MIS scholar and entrepreneur with thirty years of experience in digital innovation. He holds a PhD from LSE and is an Assistant Professor at the Richard J. Fox School of Business and Management of Temple University.
aake@iki.fi · @aleksiaaltonen
Download CV (updated 3 April 2021)
aleksi@temple.edu · Faculty profile
Google Scholar
LinkedIn
Medium blog
ResearchGate
The Conversation blog