Biography
I study new forms of organizing and innovation in digital economy using quantitative, qualitative and computational methods. My research has been published by top academic journals such as Management Science, MIS Quarterly, Organization Studies and Journal of Information Technology.
I moved to Richard J. Fox School of Business and Management of Temple University in 2018 from Warwick Business School, where I held an Assistant Professor position after completing my PhD at the London School of Economics and Political Science in 2012.
Before academia, I worked for private and nonprofit sectors designing, building and managing digital services for organizations such as Nokia, and the Crisis Management Initiative founded by the Nobel Peace Prize winner and former President of Finland Martti Ahtisaari.
In 2012, I cofounded and helped to raise 1.7 million euros funding for an activity tracking app Moves. Apple chose Moves as the Best App of 2013 in the Fitness Revolution category, and the company was acquired by Facebook in April 2014.
From 2009 to 2016, I was the Chairman of the Board at Demos Helsinki think tank. The organization more than doubled its turnover; established itself as an influential actor in the Finnish society, and expanded its operations abroad during my tenure.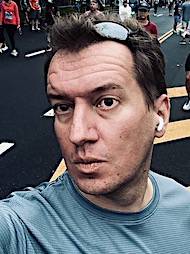 Aleksi Aaltonen is an MIS scholar and entrepreneur with thirty years of experience in digital innovation. He holds a PhD from LSE and is an Assistant Professor at the Richard J. Fox School of Business and Management of Temple University.
aake@iki.fi · @aleksiaaltonen
Download CV (updated 3 April 2021)
aleksi@temple.edu · Faculty profile
Google Scholar
LinkedIn
Medium blog
ResearchGate
The Conversation blog