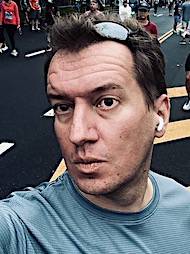 Aleksi Aaltonen is a management information systems scholar and a successful entrepreneur with thirty years of experience in digital innovation. He is currently an Assistant Professor at the Fox School of Business at Temple University, where he studies data-based innovation and organizing. Aleksi holds a PhD from the London School of Economics and Political Science.
aake@iki.fi · @aleksiaaltonen
aleksi@temple.edu · Faculty profile
Download CV (updated 24 May 2023)
LinkedIn
Google Scholar

I write about the production of academic knowledge with an occasional offshoot post in Medium.
ResearchGate
Slideshare (presentations)
SSRN (working papers)
The Conversation (currently inactive)